iOtiie Easy One Touch 4 Bike Phone Mount Bike Holder for Phone
iOtiie Easy One Touch 4 Bike Phone Mount Bike Holder for Phone
The iOttie Easy One Touch 4 universal bike mount securely attaches your phone to the handlebars of your bike. The phone holder has a dual system - universal spring-loaded arms that hold the phone on the sides and silicone straps that encircle the corners.
The iOttie Easy One Touch 4 bike phone mount is compatible with motorcycles and bicycles with handlebars (or bicycle supports) with a diameter of 20-34 mm. It allows you to mount and remove your phone with one hand, which increases convenience and safety while riding. Easily adjusting the handlebar mount with a ball joint, it lifts and tilts the smartphone for a better viewing angle in changing riding conditions.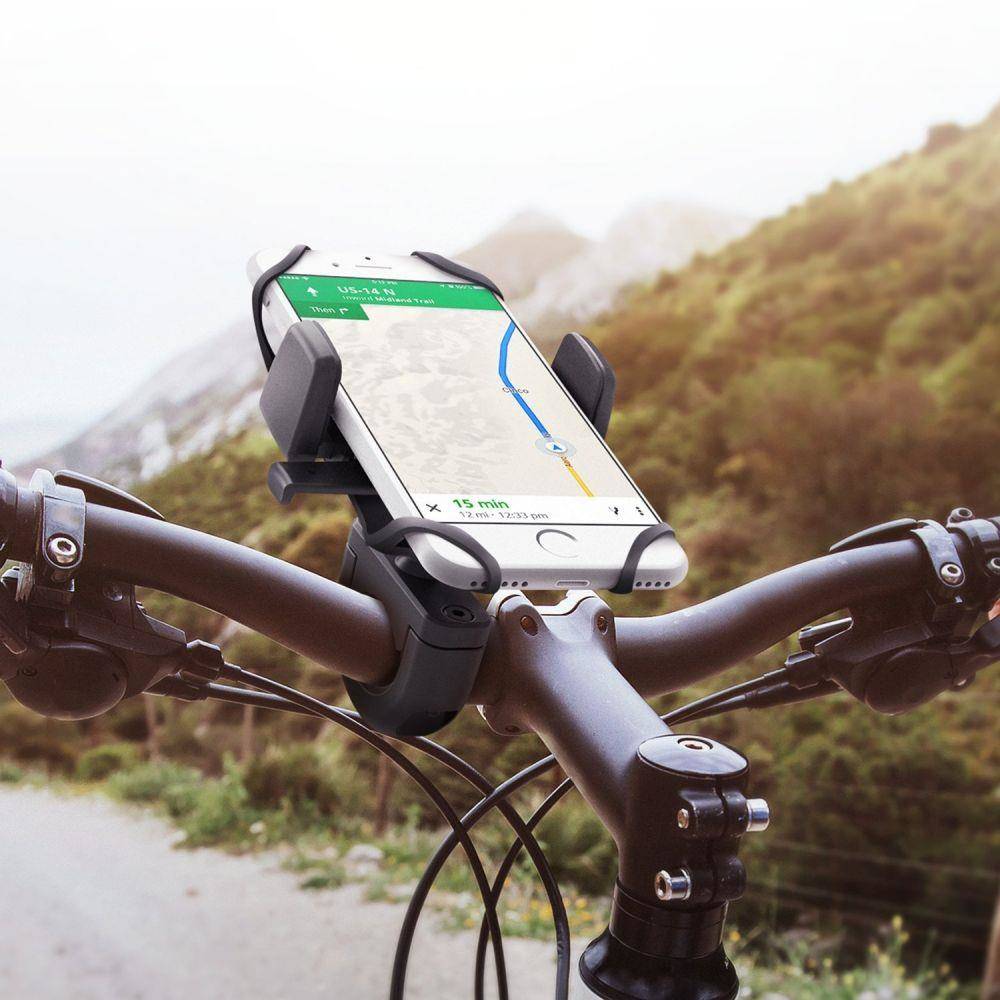 Phone Bike Holder iOttie Easy One Touch 4
The flexible straps safety straps hold the device firmly, providing additional protection on bumpy roads or uneven terrain. We absolutely recommend their use to ensure the stability of the device.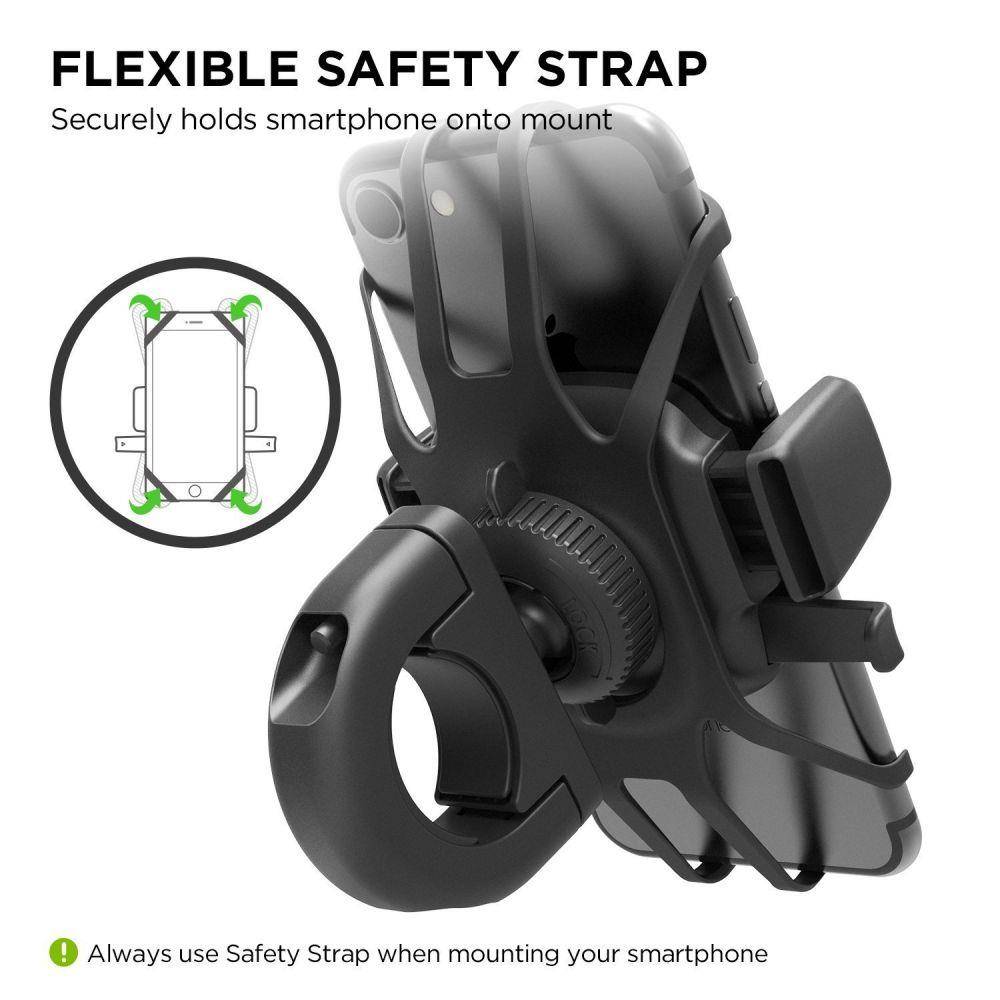 Phone Bike Holder Easy One Touch 4 is universal - compatible with all smartphones and case. The maximum width of the device that will fit within the holderu arm's spacing is 5.8-8.9 cm (2.3"-3.5").
Holder bicycle handlebar mount iOttie One Touch 4
You will mount the iOttie One Touch 4 bicycle handlebar mount with ease. The first step is to tighten the swivel hinge piece to the handlebars of your bicycle with a maximum diameter of 20-43 mm. The second step is to insert the iOttie mount into the ball joint. The third and final step is to place the phone in the holder.
The "Easy One Touch" system, which allows the device to be conveniently attached and released with a single press, makes removing phone from holder quick and easy.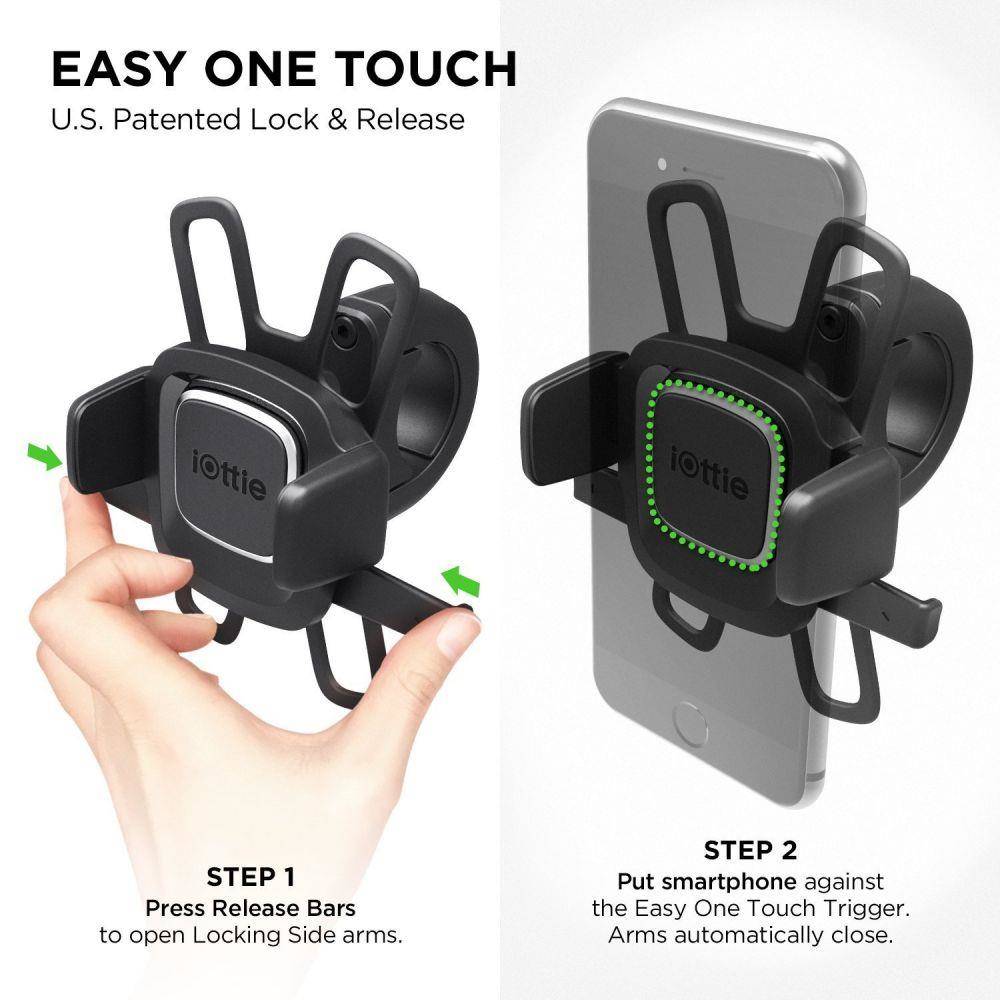 The swivel hinge bike holder iOttie One Touch 4 allows for comfortable and optimal use by adjusting the viewing angle to suit you.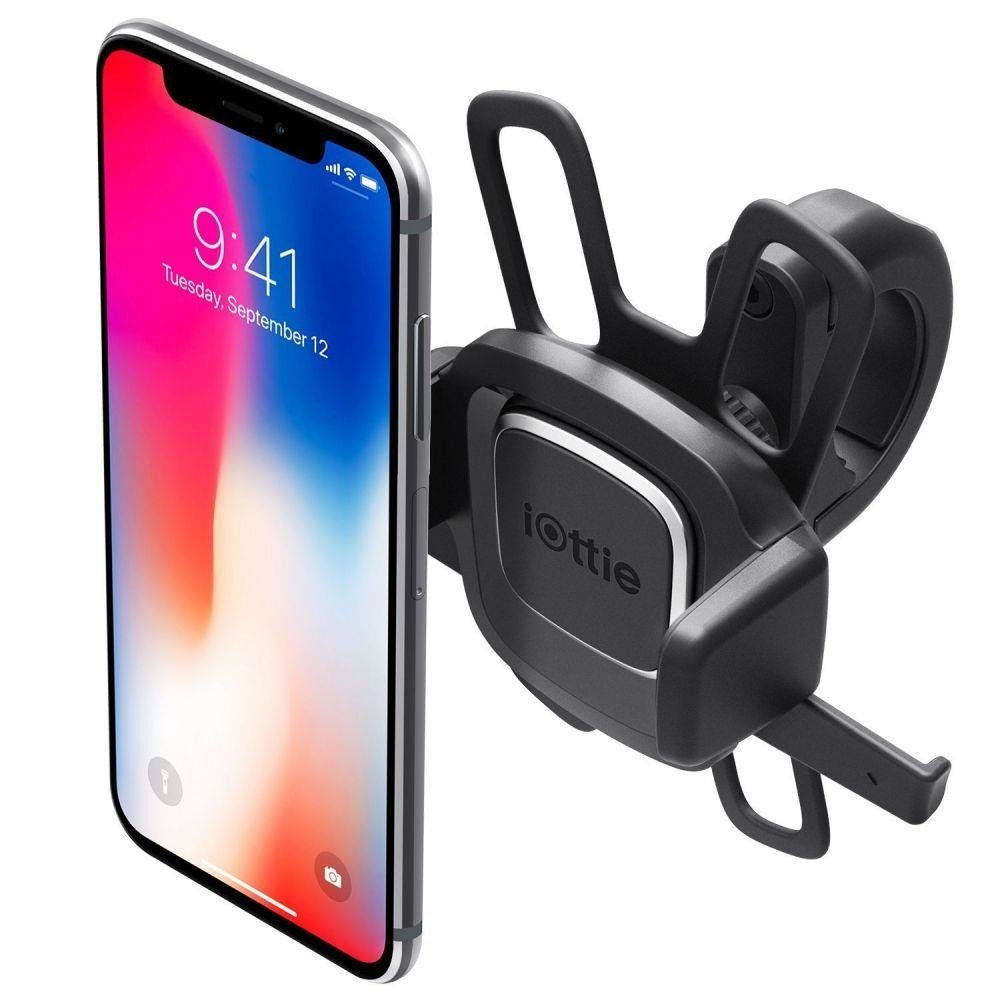 Product features of iOttie Easy One Touch 4 Bike Holder
Compatible with handlebars with a diameter of 20-43mm
Easily mount phone to holder iOttie with the push of a button
Designed for devices from 5.84 to 8.9 cm wide
Rotates holder by 360°
Secure rubber straps for added protection